Previous Overseas Presenters
TechCommNZ conferences are always a great place to hear about the latest developments in technical communication from experts in the field. TechCommNZ conferences have been run since 1999 and over the years we have presented an impressive range of international speakers.
Scott Abel (2017)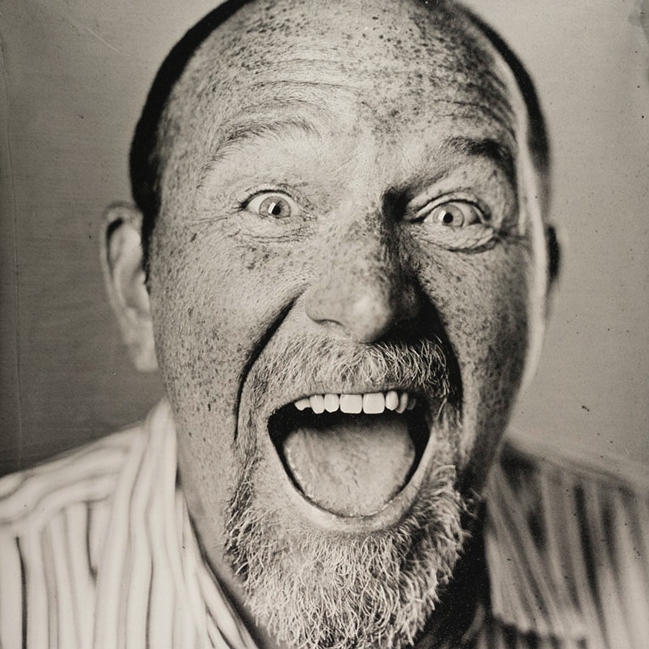 Known affectionately as 'The Content Wrangler', Scott Abel is an internationally recognised global content strategist and intelligent content evangelist. Scott is the founder and CEO of The Content Wrangler – a digital media company that helps content-heavy organisations adopt the tools, technologies, and advanced information management techniques they need to connect content with customers. He's passionate about helping organisations deliver the right content to the right audience, anywhere, any time on any device and is very keen to share his knowledge and experiences with us.
You can read more about Scott and his company at thecontentwrangler.com.
Doug Kim (2017)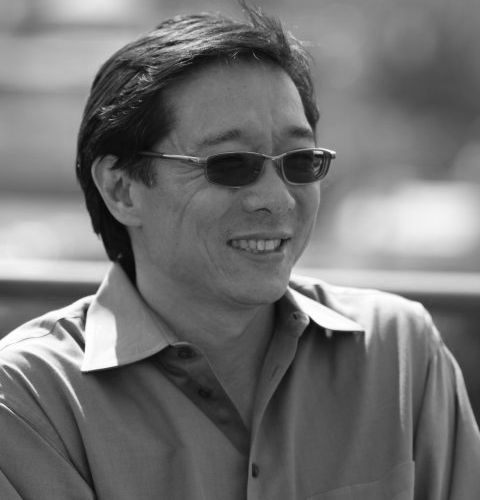 Doug Kim is a Senior Content Manager at Microsoft in Seattle. He spent his formative years in journalism, where he eventually became Arts and Entertainment editor of The Seattle Times. He's been at Microsoft for eight years, where, amongst other things, he's led efforts to revamp the voice and tone of content and UI text in the Microsoft Office suite and improve video and multimedia content.
More recently, he drove the content strategy for the Bing-based content form known as Instant Answers for Windows 10. While continuing to nurture Instant Answers, he leads a team focused on accessibility, Inclusive Design and Microsoft's experimental new Virtual Support Agent. So yes, he went from editing Britney Spears reviews and restaurant coverage to technical content, but in his mind it all makes sense.
Little known fact: Doug once got into a shouting match with Sean Connery. No winner was declared, but it makes for a good story.
Daniel Moody (2014)
Dr Daniel Moody is Director of Ozemantics Pty Ltd, a Sydney-based information management consultancy
firm and Adjunct Professor in the Faculty of Business at the University of Twente (The Netherlands). He is recognised as one of Australia's leading experts in data modelling and data management and has an international reputation in these fields. He holds a PhD in Information Systems from the University of Melbourne and has held senior positions in some of Australia's leading corporations and consultancy firms. He has conducted consulting assignments in 12 different countries, covering a broad range of industries. He has also published over 100 scientific papers, been a keynote speaker 9 times and chaired several national and international conferences. He was the inaugural President of the Australian Data Management Association (DAMA), a former Vice-President on the DAMA International Board and is listed in Who's Who in Science and Engineering. He has lived and worked in 8 different countries, speaks fluent English and can say hello, thank you and cheers in at least 10 different languages.
David Holmes (2014)
Dave Holmes has spent the last 15 years working as a professional communicator for universities,
non-profits and top software companies around the globe. He currently works at Google as a Technical Writer for Google's developer products.

Originally from Canada, his work has allowed him to spend time in France, the USA and Australia. Dave currently lives in Sydney, Australia, with his wife and 3-year old son.
Saul Carliner (2012)
Saul Carliner is popular speaker, author and community volunteer. At Concordia University in Montreal, he is
Director of the Education Doctoral Program and an Associate Professor of Educational Technology. His teaching and research focus on the design of content for communication and learning for the workplace, the management of groups that produce this content and the transfer of research results to practice.
Also a consultant, he provides strategic planning and evaluation services to organisations worldwide, including Alltel Wireless, Lowe's, ST Microelectronics, Turkish Management Centre, and several US and Canadian government agencies.
Among his 8 books are the popular technical communication text, Techniques for Technical Communicators (with past TechCommNZ keynote speaker Carol Barnum), the best-selling Training Design Basics, and the brand-new Informal Learning Basics.
He has received 5 awards for his articles in the journal Technical Communication, including 2 Best of Show awards. He serves on the boards of the Canadian Society for Training and Development and the STC Certification Commission. He is also a past Research Fellow of the American Society for Training and Development and a Fellow and past international president of the Society for Technical Communication. He holds degrees from Carnegie Mellon University, the University of Minnesota and Georgia State University.
Anne Gentle (2012)
Anne Gentle is the author of Conversation and Community: The Social Web for Documentation.
She now works on the OpenStack project as a Content Stacker, collaborating on community documentation so that any organisation can offer cloud computing capabilities using open source software.
Anne is making the second edition of her book available in mid-2012. She explores her experiences in open source, web analytics and content strategy with use cases and interviews with practitioners. She writes a blog at http://justwriteclick.com and welcomes conversation through many means.
Neil James (2012)
Dr Neil James is executive director of the Plain English Foundation in Australia, which combines plain-English
training, editing and evaluation with a campaign for more ethical public language. The Foundation has trained more than 10,000 professionals in plain English and has revised thousands of documents. Its public language program includes annual events at the Sydney Writers Festival, as well as 100 interviews and articles in the media each year.
Neil has a doctorate in English from Sydney University and has published over 70 articles and essays on language and literature. His latest book Modern Manglish (Scribe, 2011), co-authored with Harold Scruby and illustrated by Alan Moir, skewers the worst excesses of jargon, suitspeak and pollie waffle. His previous Writing at Work (Allen and Unwin, 2007) has become a standard on workplace writing.
He is particularly active in developing plain language as a profession. In 2009, the Foundation hosted the seventh conference of the Plain Language Association InterNational (PLAIN), of which he is currently Vice President. He has since 2008 chaired the International Plain Language Working Group, which published an options paper in 2011 on standards and certification.
Neil has given plenary papers or workshops for conferences as far afield as Amsterdam, Lisbon, Stockholm, Washington, Mexico City, Oslo and Wellington for organisations such as Clarity, PLAIN, the Society of Editors, the Society for Technical Communication and the Style Council.
Patrick Hofmann (2017, 2010, 2008, 2005, 2003)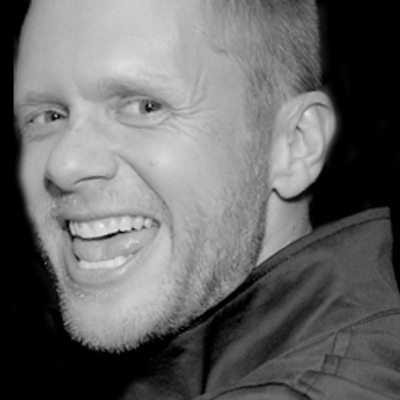 Patrick Hofmann is full of diverse surprises: he is a triplet, grew up on a pig farm with his Swiss family near Toronto, Canada, and was the conductor of a Swiss oompah band for five years.
His design career perhaps started when he was only 15, as the editorial cartoonist and graphic layout artist for his local newspaper. Graduating from the University of Waterloo in English Rhetoric and Professional Writing (RPW) in 1994, he applied his academic and co-op experiences to challenge the field of technical communication. Even before graduating, he helped pioneer a revolution in wordless communication, transforming traditionally wordy instruction manuals and user interfaces into intuitive illustrations, pictograms and icons for a global audience.
As a decade-long designer at Quarry Integrated Communications, Patrick's visual innovations and usability insights impacted companies worldwide, including Hewlett-Packard, FedEx, Philips, Logitech, Blackberry and Nokia. For nine years and counting, Patrick has been a leading User Experience Designer at Google, heading the Google Maps team in Sydney, Australia.
Despite his busy schedule, Patrick continues to be a willing and selfless volunteer: mentoring and speaking with students and companies around the world – helping build their design and analysis skills in user experience and beyond.
Tony Self (2014, 2008, 2007, 2005, 2000)
Tony Self is a founding partner in HyperWrite Pty Ltd, which was the first hypertext document development
company in Australia. Tony has over 25 years documentation experience, including 15 years with online and hypertext documents in WinHelp and HTML formats. He has managed large online documentation projects in Australia and New Zealand. Tony has

undertaken roles in technology training design and delivery, and computer-based training development, in Australia and Ireland.
He has spoken at conferences in Australia, the United States, New Zealand and the United Kingdom. In addition to consulting, Tony lectures in technical communication at Swinburne University. He is on the Darwin Information Typing Architecture (DITA) Technical Committee and has recently completed a Graduate Certificate in Teaching and Learning in Higher Education.
Paul Watson (2012)
Paul Watson is a technical communicator at Atlassian in Sydney, makers of Confluence wiki. In a previous
life he was a high school teacher and has been a technical writer for over ten years.
He has written a variety of customer support materials, including 'on-board' help systems for both the Windows and Mac operating systems, as well as web-based content and printed manuals. He has worked extensively with HTML and CSS, and still thinks that Javascript makes the world a better place.
Paul is excited by the possibilities that are offered by Web 2.0 technologies, especially wikis, for technical communicators to engage more directly with their readers and stakeholders.
Jean-luc Doumont (2007)
Jean-luc Doumont provides help with and runs training sessions on effective oral presentations, written
documents, graphical displays, and related topics of scientific, technical, or business communication. He also trains instructors and facilitates any process in need of structuring. In hundreds of sessions, he has addressed audiences of all ages, backgrounds, and nationalities, in English, French, Dutch, and Spanish. He is an engineer from the University of Louvain and a doctor in applied physics from Stanford University.
Rob Houser (2007)
Rob Houser is the founder and principal consultant of User Assistance Group, Inc., which specializes in the design and development of user assistance. Over the past 18 years, Rob has created online help, instructor led training, user manuals, job aids, embedded user assistance, and web-based training--anything it takes to help the users succeed. Rob is a Certified Instructor and Community Expert for Adobe RoboHelp and Captivate. He is a Madcap Certified Instructor for Flare. And he is a Certified Performance Technologist through ISPI and an Associate Fellow of STC.
Whitney Quesenbery (2007)
Whitney Quesenbery is a user interface designer and usability specialist with a passion for clear
communication. She creates new concepts for product designs and has produced award winning multimedia products, website, and web and software applications. Whitney is a past President of UPA and was named an Associate Fellow of STC. As a director of the UPA Voting and Usability Project, a member of an IEEE Standards Committee, and an appointed member of a US federal advisory committee, she works to ensure the usability of voting systems. Before she was seduced by a little beige computer into the world of usability, Whitney was a theatrical lighting designer on and off Broadway. The lessons from the theatre stay with her in creating user experiences.
Dave Gash (2014, 2012, 2007, 2005, 2003)
Dave is the owner of HyperTrain dot Com, a San Diego-based firm specialising in hypertext training and
consulting for help system developers. A veteran software professional with over twenty years of development, documentation, and training experience, Dave holds degrees in Business and Computer Science, and is well known in the technical publications community as an interesting and animated technical instructor. When he's not on the road doing training or chained to his PC developing new materials, Dave is a frequent speaker at Help-related seminars and conferences around the world.
Carol Barnum (2014, 2005, 2003)
Carol Barnum is a Professor at Southern Polytechnic State University, in Atlanta, Georgia,
where she teaches a graduate course in International Technical Communication. She is a Fellow of STC, recipient of STC's Excellence in Teaching Technical Communication award, a Fulbright Senior Specialist, and, co-author (with her former students) of the 2005 STC Outstanding Journal article award.
Jo-Ann Hackos (2005)
Dr Hackos is President of Comtech Services, a content-management and information-design firm, which she
founded in 1978. She directs the Center for Information-Development Management (CIDM), an organization focused on content-management and information-development best practices. Dr Hackos consults with corporations worldwide on content management, development and organizational management, product interface design, customer studies, information architecture, and technology selection. JoAnn is a Fellow and Past President of the Society for Technical Communication (STC). She is the author of Content Management for Dynamic Web Delivery, Managing your Documentation Projects, Standards for Online Communication, and User and Task Analysis for Interface Design, all published by John Wiley & Sons.
Richard Hodgkinson (2005)
Richard Hodgkinson FISTC, from the United Kingdom is the convenor of international standards working
group ISO/IEC JTC 1/SC 7/WG 2. He also participates as UK expert and editor in the development of International and European standards that address software icons, hardware symbols and software accessibility. From 1970 to 1994 he worked in User Technologies at IBM's Hursley Park software development laboratory in the United Kingdom. He has presented on international standards and icon design at conferences in the UK, USA, Australia and Singapore. He also writes regular articles in the UK ISTC journal, the "Communicator", which have been republished in the joint TechCommNZ/TWIA journal "Southern Communicator".
Kim Goodwin (2003)
Director of Design, Cooper. Kim's design expertise and teaching skill have made her popular as a speaker at
conferences, universities, and corporate events. At Cooper, Kim applies her years of experience as a creative director to ensure excellent delivery of Cooper's design consulting and training services. Kim has played a key role in developing Cooper's Goal-Directed methods, including personas, and has led the effort to turn those methods into an interaction design curriculum. Kim has led a wide range of design projects, from consumer devices to complex enterprise systems. Learn more about Kim and Cooper at www.cooper.com.
Andrea L Ames (2001)
ANDREA L. AMES, M.S., is a technical communicator specialising in user-centred product interface and online information architecture and design, including audience analysis, information architecture and design, interaction design, usability, and user-centred design and development process. She has 17 years' experience designing, developing, and producing usable technical and scientific information for products, software user interfaces, multimedia and online information systems, and print documentation. Andrea is the owner of Ucentrics, a user-centred information architecture and design, interaction design, and usability consulting company. She is also a principal technical writer at Vertical Networks, where she designs information and interaction for product user interfaces, embedded user assistance, and custom help systems. She is a member of the Society for Technical Communication (STC) international board of directors; coordinator for two University of California Extension technical communication certificates; a junior fellow of the San Diego Supercomputer Center (SDSC); and a published author and freelance writer. She teaches at the university level, speaks internationally at professional conferences, and presents lectures, seminars, and workshops on audience analysis, information architecture, information and interaction design, usability, and user-centered process topics.